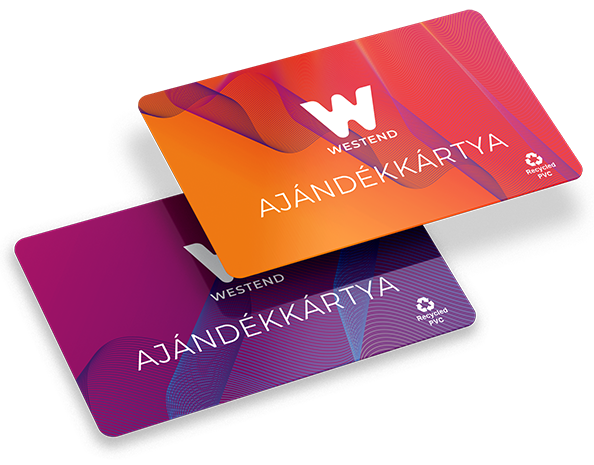 Surprise your friends, your family, and people around you with the freedom of choice and give Westend gift cards for great occasions!
How to buy a gift card?
The new gift cards with a magnetic stripe are available in any denomination between 2,000 HUF and 100,000 HUF at the information desk, on a scale of one thousand forints. The cards are valid for 12 months from the date of purchase. You can redeem the amount added to your gift card in our stores, even in several installments. The list of the stores can be changed.
In order to be able to use the Gift Card for payment in as many shops as possible in the Shopping Center – from 22.05.2023. we renewed our gift card Click here for the current list of stores that accept the new gift cards!
We would like to draw your attention to that your Westend digital gift card bought before 22.05.2023 will not be accepted in these shops. Ask the colleagues at the Information Desk for help in exchanging the gift card free of charge, with which you can continue to shop with success.
In case of purchase as a company, please send an email to parkolopenztar@westend.hu. We are waiting for Christmas orders until December 10, 2023 at the latest.
The gift card is non-rechargeable and non-refundable. You can read more about the General Terms and Conditions here!
Westend gift cards without magnetic stripes can be purchased in stores until October 31, 2024 and December 31, 2026. A list of stores that accept these types of gift cards may be different from the stores that accept new cards with a magnetic stripe. Learn more about a list of stores that accept gift cards without a magnetic stripe here.
Check your current balance and expiration date:
Check my balance